Ike's Newsletter November 20, 2020
Executive Director's Report
Issue with GCs requiring tracking devices – Members are expressing concern about the growing use of personnel tracking devices.  Expected on jobs with large GCs, they are now being required by local and mid-sized GCs.  Although members are concerned about this trend, one expert mentioned it can be addressed in the subcontract you negotiate. If the use of tracking devices is not a requirement of the subcontract agreement then the subcontractor can refuse.  If it is in a proposed subcontract agreement then the subcontractor can negotiate to limit the use of the data and to receive a copy of the data weekly or monthly.   
Gilbane's PG County Projects – Payment, particularly payment for change orders, should not be a problem for the $1.2 Billion of work that Gilbane will be doing in Prince Georges County.  Joe Averza, the Chief Purchasing Agent on the projects, indicated the change order process will be improved because they are the designer, builder and contractor on the Public Private Partnership.  Some pre-design and demolition is going on now and more packages will be bid in February.  As an association, ASAMW can help Gilbane by finding qualified local, minority and small business to meet their required goals. Please reply to this email if you are willing to help us help Gilbane.   

Suffolk Construction Coming - Boston-based Suffolk, one of the nation's largest construction firms, has hired former LendLease President Ralph Esposito to expand Suffolk's footprint south into the DMV.  


Subbys will recognize the BEST GCs – For the fifty-seventh year, subcontractor members of ASA will recognize the best GCs and others at the Annual Subbys Gala on May 8, 2021.  On December 1st we will begin the nomination process.  Anyone in a subcontractor member or non-member company may submit a nomination.  It will be easy to submit a nomination online and you do not have to complete all the nominations.  Do one each day.  When you catch a GC doing something outstanding, take a minute to nominate that company in one of the categories. Start your list now and be on the lookout for the nomination form on December 1st. 

PM Workshop – Click here for more information and to register your PM, APM, or other person seeking improved management skills. 

SIE – Word on the Street – Our in-person event was changed to a Zoom event because of the rising number of COVID-19 cases in our area. At yesterday's SIE, members exchanged insight on the work picture, payment, new GCs coming to the area and other valuable insight into your most important relationship. Most on the SIE agree that change order payment is the biggest payment issue. Most GCs do pay promptly after they are paid by the owner. On some projects members receive payment the next month and some have to wait up to 45 days after invoicing. What is your experience? 

Pre-qualification Requirements – Are you interested in helping National ASA  and Compass to develop a process for significant efficiencies centered around the pre-qualification process?  Compass is seeking 25 large subcontractors in Metro Washington to make this process viable.  Please respond here if you are willing to help.  There will be a session to discuss the challenges of pre-qualification and give you an introduction to a standardized process subs can use to satisfy these prequal requests.
The webinar would outline these points to participants:
Challenges in pre-qualification

Finding efficiencies between the subcontractors, general contractors and developers processes

Empowering subs with technology to satisfy multiple requests for data

How analytics can provide subs a competitive edge and data-driven support for larger contract sizes

Use the power of the subs name and influence to encourage GCs to accept standardization
Tom Bailey with CBM Accounting has written an article about why pre-qualification is important to GCs. Click here to read the article.


ASAMW Trail Work Project – The FrontRunners will work with Montgomery County Parks on a natural surface trail work project on December 10th from 9am – 12:30pm. The project consists of constructing new sections of trail or repairing sections of damaged trail to improve trail tread and drainage for all visitors to enjoy. A maximum of 15 can be in attendance. If you are interested and available sign up today!


Annual Sponsor Highlight – Foulger Pratt has been developing and building quality projects with their trade partners for nearly 60 years. Many thanks to Foulger-Pratt for supporting the ASAMW community!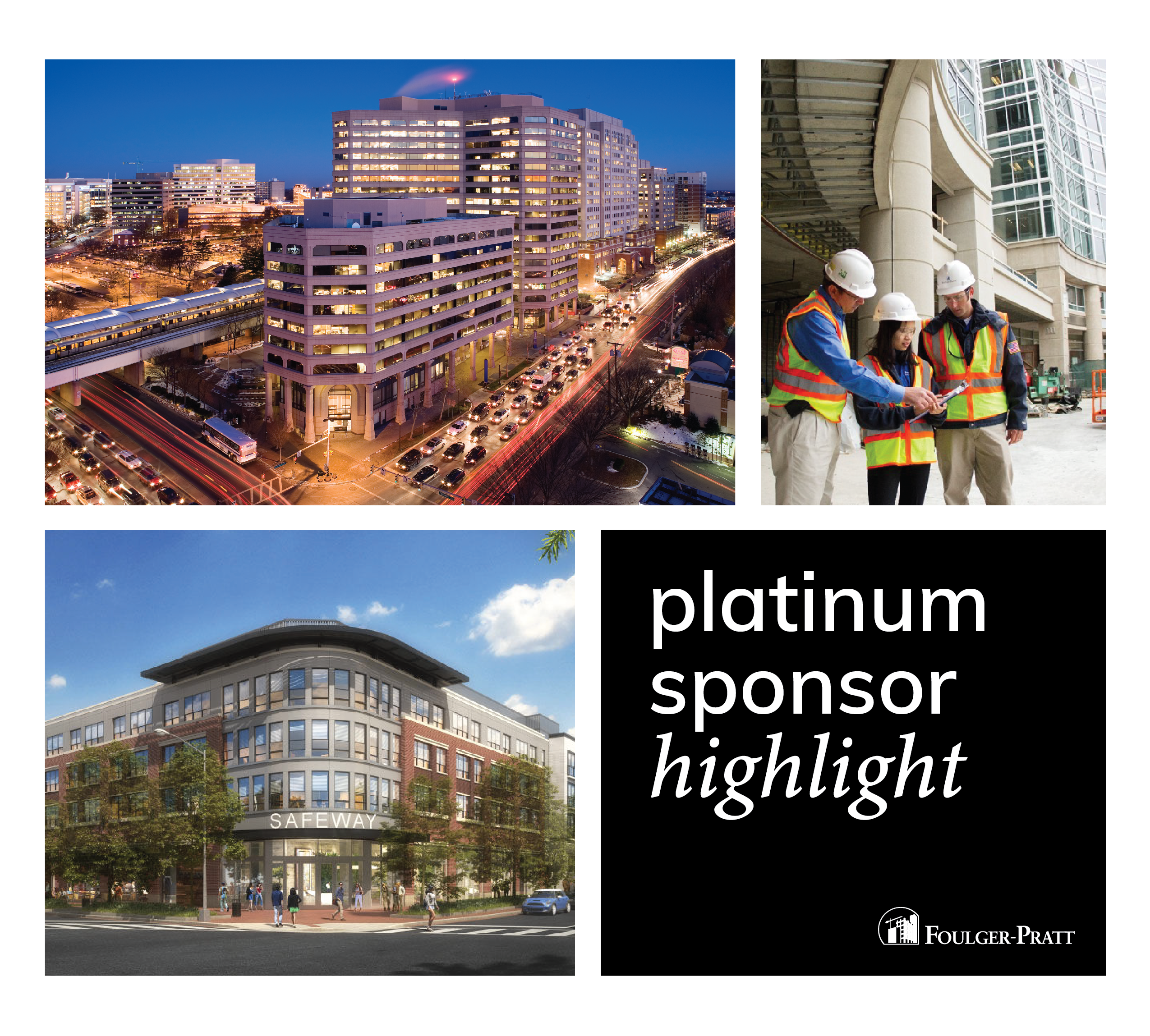 Advocacy Issues
Maryland:  When the Session begins on Jan. 13th, ACE will be working on legislation to effect transparent payment, retainage reform and prompt payment to subcontractors.  

DC: A hearing was held yesterday on First Source with the DC Council Committee on Labor and Workforce Development.  She pointed out that more consideration is needed for companies like hers and other ASA members who try to comply with the First Source requirements, but face obstacles.  She asked that the District bank an employer's hours for workers who live in DC and work in MD or VA at times.  She also suggested that the District be more flexible in the way wages are calculated and give credit for the company's participation in programs that help develop the pool of First Source employees.   


Virginia: This report from the Federal Reserve of Richmond paints an accurate picture of the effects the Coronavirus has had, and is having, on the region.  Construction has fared well, but long-term issues are concerning.  
Member Updates
Lynne Cook has been named Agency President at Early, Cassidy & Schilling. Lynne has been with the agency for 21 years. She served as President of the National Association of Surety Bond Producers in 2017 and was on the ASAMW Board 2009 – 2011. 
Rodrigo Valderrama, from member company Wayne Insulation, recently battled COVID-19 and recovered after a long, difficult fight. In addition to being on ECMO, he received plasma from Inova Blood Donor Services, which he contributes in large part to his recovery. He would like others to have the same opportunity he had and encourages others to donate plasma or blood. If you are interested in donating, please contact [email protected] or visit the website www.Inovablood.org.
Share this post: